Index
> Santeli Technology-Fabbri group
The equipment and packaging film of Fabbri group provide you with the most effective packaging solutions.

Fabbri Group Introduction
Fabbri group:
·International Industrial Enterprises (chemical and Mechanical)
·In the fresh food automatic packaging market, it has more than 70 years of rich experience.
·It is a leader in the sales and production of food packaging machinery and packaging films.
·One of the European fresh industry packaging standards creators
Seeking innovation from the source and seeking the source
Fabbri group:
·The 5% of income is used for research and development
·More than 170 world patents
·strive for excellence in food packaging and services, and strive for excellence.

Enterprise benefit

Fabbri group:

Annual sales of 120000000 euros
Fresh food packaging industry

Fabbri group:
·Cooperation with the fresh food industry enterprises
·Cooperation with major retailers
·The product involves many fields: meat, fruit, vegetable, dairy, seafood, cooked food, etc.
Mechanical package film service omni-directional cooperation

Fabbri group:
·Raw materials and services are provided exclusively by the company:
·Automatic packaging equipment
·Plastic packaging film with or without printing
·Global marketing and after-sales network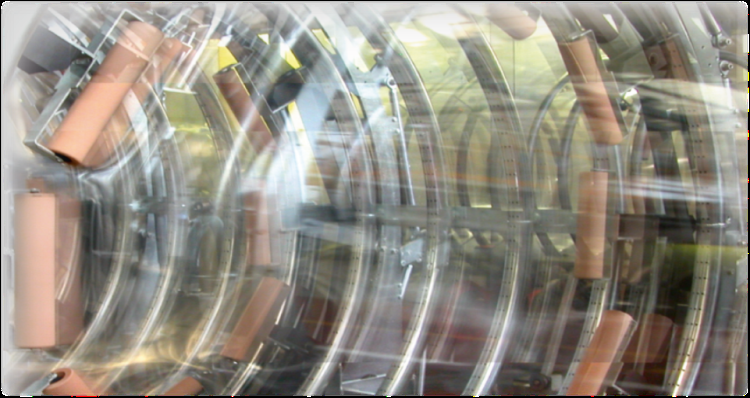 23 extruder line
Fabbri group:
·24 annual output of extruder is up to more than 20000 tons.
·Transparent food packaging film
·CMYK four color printed food packaging film
·7 layer co extrusion pneumatic packaging film
15 billion packages per year
Fabbri group:
·There are up to about 15000000000 pieces of products consumed by global consumers every year, which are packaged by our equipment and membrane.
Tensile film packaging

Fabbri group:
Main features:
·Fresh food tray or non pallet packing
·Ensure the quality of food and beautify the appearance
·Transparent film and printed film can achieve the above effect.
Modified atmosphere packaging fresh-keeping film
Fabbri group:
Main features:
·Prolonging the storage time of food
·Excellent airtight
·Beautify the appearance of food
More than 30000 sets of installed lines are running

Fabbri group:
·Global launch of more than 30000 sets of "industrial automation pipeline"
·The annual output of equipment is more than 1500, of which 450 are sold to the US market.
Packaging equipment for tensile membrane in retail industry

Elixa series:
·Global application of more than 20000 "plastic wrap machine" in the "store"
·Speed from 14 packs / minutes to 35 packs / minutes
·Specially developed for the processing rooms of large department stores.
Tensile film packaging equipment for industrial enterprises

Industrial Enterprise Series:
·More than 27000 sets of "plastic wrap packaging lines" are put into use in "industrial enterprises".
·Speed from 28 packs / minutes to 90 packs / minutes
·Design for large food processing and packaging enterprises

Air conditioning fresh-keeping equipment

Air conditioning preservative series:
·More than 3000 sets of "modified atmosphere pipeline" applied in "industrial enterprises"
·Speed from 40 packs / minutes to 160 packs / minutes
·Specially designed for large industrial enterprises and large department stores.
Global marketing and service system

Fabbri group:
·A global network of sales and services:
·Staff: more than 500 people
·2 Italy factories and 1 Swiss factories
·International branch: France, Germany, Britain, China, Russia
·Distributor: dealers from more than 80 countries are operating our products.
Advanced quality control system and scientific management mode

Fabbri group:
All of our factories are certified as follows:
UNI EN ISO 9001:2008 (Italy, EU, international standard)
UNI EN ISO 14001:2004 (Italy, EU, international standard)
EMAS (European Union ecosystem management and audit plan system certification)
Fabbri group (Switzerland) Limited by Share Ltd film processing plant: BRC certification
Our partners

Fabbri group:
This is part of our most important partner
China branch: Yantai three Teli Machinery Technology Co., Ltd.
Customer service hotline: 4006783301
Address: 101-1 Aucma Street, Laishan district, Yantai, Shandong, China.
Tel: +86 5356361297 Fax: +86 5356362238

www.chinasti.com.cn - fabbri@chinastl.com.cn
Gruppo Fabbri Vignola S.p.A.
Via per Sassuolo, 1863 - 41058 Vignola (MO) ITALY
Tel. +39 059 768 411 - Fax +39 059 762 864
www.gruppofabbri.com - gfitalia@gruppofabbri.com